CONTAINER TRANSPORT SPECIALISTS
– 1800 QUICKTOW –
10ft Container Transport Melbourne
CALL: 0419 591 634
10FT CONTAINER TRANSPORT MELBOURNE
10ft Container transport Melbourne by Quicktow, Melbourne's 10ft shipping container transport and towing specialists based in Melbourne. We specialise in the transportation of 10ft shipping containers.
Quicktow has several tilt tray trucks and Side Loaders constantly on the move. What this means is that we may have a truck just around the corner from you at the time when you need a 10ft container transportation service. We can guarantee same day pickup and drop off within a 350km range of Melbourne if booked the previous day.
10ft Shipping Container Transport Services Melbourne
Our 10ft shipping container transport services Melbourne Victoria is one of the quickest and safest 10ft shipping container transport services in Melbourne. Quicktow has been moving empty and full shipping containers for over 18 years and over this time have become an authority in transporting 10ft containers.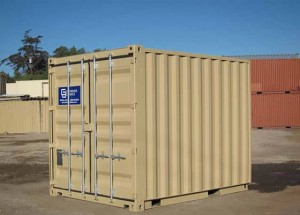 If you are looking for a 10ft container transport company that you can rely on for safety, reliability and first in class customer service Quicktow fits the bill.
Our 10ft shipping container transport drivers are courteous, keen, skilled, licensed and MSIC approved.
Our tilt tray & side loader container transport trucks are Vicroads registered and regularly serviced and upgraded due to our environmental policy to reduce our footprint on carbon. Our transport trucks are washed and safety checks performed on a regular basis. We also respect other companies policies for Occupational Health & Safety when on site. We strive for excellence in everything we do to maintain our leadership within the container transport industry.
Skilled in 10ft shipping container transport with over 18 years experience.

All drivers are all MSIC checked and have a clean criminal history.

Our drivers are courteous, friendly, knowledgeable and carry a clean license.

Quicktow trucks are serviced regularly in line with our carbon reducing environmental policy.

We're never late for a pickup or drop off.

We handle your 10ft container with respect and care.
A friend suggested I call Quicktow for the transport of 6 of our golf buggies as they had helped her relocate her 64 mustang. Quicktow were a pleasure to deal with and everything went smoothly.
Jamie Saltwater
Mordialoc, Victoria
Needed my backhoe picked up at Broadmeadow and delivered to another site in East Melbourne. I happened to see a Quicktow parked almost across the road delivering some scaffolding. I approached their driver who couldn't help enough. Needless to say the driver came across straight away to pick up my backhoe. Good Service.
Adam Binskin
Croydon, Victoria
I required a tilt tray truck to transport our industrial sweeper from our Frankston warehouse back here to Werribee on the same day. Quicktow wasn't the cheapest but was affordable and they could pickup and deliver to me on the same day as I made the inquiry where others couldn't.
Jack Whan
Werribee, Victoria