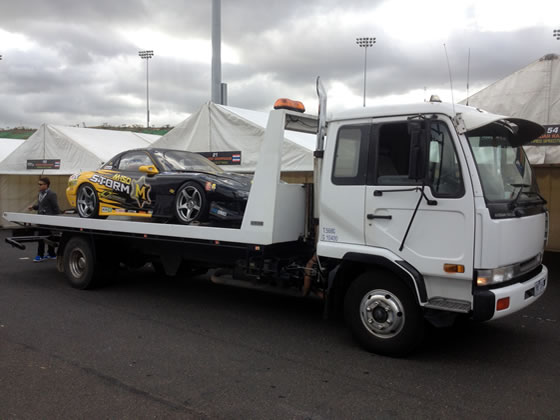 Tips to Prepare for Interstate Car Transport
When preparing for interstate car transport, there are several things you can do to ensure that the trip is smooth and hassle-free.
The first step when contacting transport companies is to make sure you have the following information:
Pick-up and drop-off details
Date your car needs to be delivered by
Make and model of your vehicle.
These other simple instructions will help you prepare for interstate car transport:
Clean your car out
A vehicle needs to be empty when being transported, so take the opportunity to give it a good clean and get rid of any items you may have missed.  Common items left in cars include loose change, sunglasses and take-away containers. If you're moving interstate, it's much nicer to begin your new life with a clean, rubbish-free vehicle.
D
o a safety check
It's important to make sure the car is safe for interstate travel, and that the handbrake and brakes are in working order. Also check that your lights and windshield wipers are functioning. The tyres should be pumped up to the right level.
Do an inventory of damage
It's also a good idea to make an inventory of any damage, such as cracked glass or dents in the vehicle's body before the trip. Alert the car transport company to any damage your aware of and take photos so that if anything happens during shipping you have evidence of the car's condition before the trip. This will help to avoid unpleasant disputes. It's very unlikely that your vehicle will be damaged in transit by experienced professionals, so when deciding which interstate transport company to use, do your research and choose wisely!
Make sure the fuel level is correct
Companies have different requirements when it comes to how much fuel they prefer to be in a car's tank for transportation. Many companies advise car owners to leave the tank a quarter full, but check with your transport company prior to the pick-up day if they haven't informed you of their preference.
Remove gadgets and e-Tags
You certainly don't want to rack up charges on your e-Tags when your car is being transported. Even if you remove an e-Tag from your windscreen and put it in your glove box, it may still be detected. If you live in a city with multiple toll roads this could be quite expensive, and attempting to get the charges reversed is a hassle you don't need. The best way to avoid this is to remove any e-Tags prior to interstate car transport along with valuables such as your GPS. Alternatively, you can cover e-Tags in aluminum foil or purchase a special Shielding Bag for travel.
Many people choose interstate car transport when they are relocating. It makes perfect sense to avoid a long drive after the hard work of packing up a house or apartment.
At Quicktow we are committed to making your move as easy as possible, and we're always happy to discuss your transport needs, including the shipping of freight along with your car.