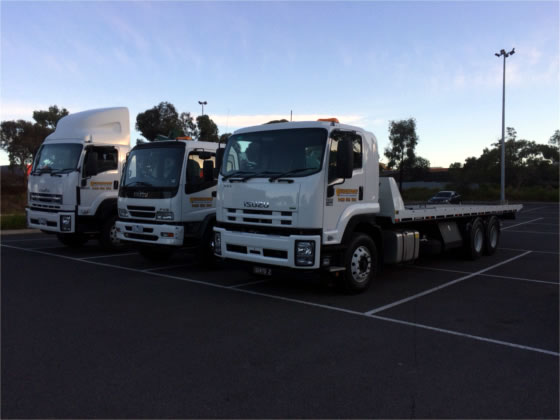 Tips for Transporting Machinery Interstate
There are many reasons businesses need to transport machinery interstate, which may include shipping orders to customers and relocating to a new site. Your valuable machinery requires expert care and preparation. It's not simply a matter of just loading it onto a truck.
These tips will make transporting your machinery interstate as smooth as possible.
Consult the experts
Because there's so much to consider when moving machinery, it's advisable to consult experts rather than attempt to do it yourself. Skilled professionals will be able to establish what's needed for the move and give you a reliable quote for costs.
A machinery transporting company has the tools required to do the job safely and easily. Most importantly, it's their job to make sure that your machinery arrives at its destination without any damage.
Before contacting transport companies, ensure you have the following information:
Origin and destination details
Timeframe for the delivery
Number of items to be transported
Make and model of machinery
Length, width and weight of machinery
Special requirements and preferences
It's vital when choosing a transport company to check that they are fully accredited and insured. Browse the company website to confirm they provide the services you're after and have a look for testimonials from satisfied customers.
Experts will save you time, money and headaches if you do your research and choose the right one for your needs.
Prepare machinery
Before moving machinery, you may need to make sure it has been shut down correctly. The equipment should be cleaned thoroughly, and any fluids drained. This will ensure that it is as light as possible for the journey and prevent spills or leakage in transit. It will make the trip safer and prevent accidents when unloading the equipment. It's also good idea to check the machinery manual for any moving instructions prior to the trip.
A professional machinery transport company will advise you of the steps you need to take to prepare your machinery for a move. They will secure any moving parts to avoid damage during the trip and cover exposed parts to protect machinery from the elements. They will label parts that needed to be detached so machinery can be reassembled easily on arrival. The experts are trained to use the most recent safety procedures for the protection of property and people.
Communication
The key to successfully transporting machinery interstate is to make sure that everyone involved in the move has been prepared and understands what's expected of them. A good transport company will work closely with your team to get the job done with ease. They will collaborate with you to design a transport plan based on your specific needs.
Quicktow have almost two decades of experience transporting machinery, vehicles, containers and industrial equipment interstate. At Quicktow the customer always comes first, and we are committed to providing the best service we can. Safety and efficiency are extremely important to us.